Aspire Cleito PRO
£25.00
Aspire – Cleito PRO – 2ml Sub Ohm Tank
Description
The new Aspire Cleito PRO Tank is the latest (and possibly greatest ?) tank by the world-leading brand, as the upgrade of their multiple award winning tank, the Cleito. The Cleito Pro coils run through the entire tank from top to bottom; especially, the coil itself is the chimney of the tank maximizing airflow and ultimate vapour production.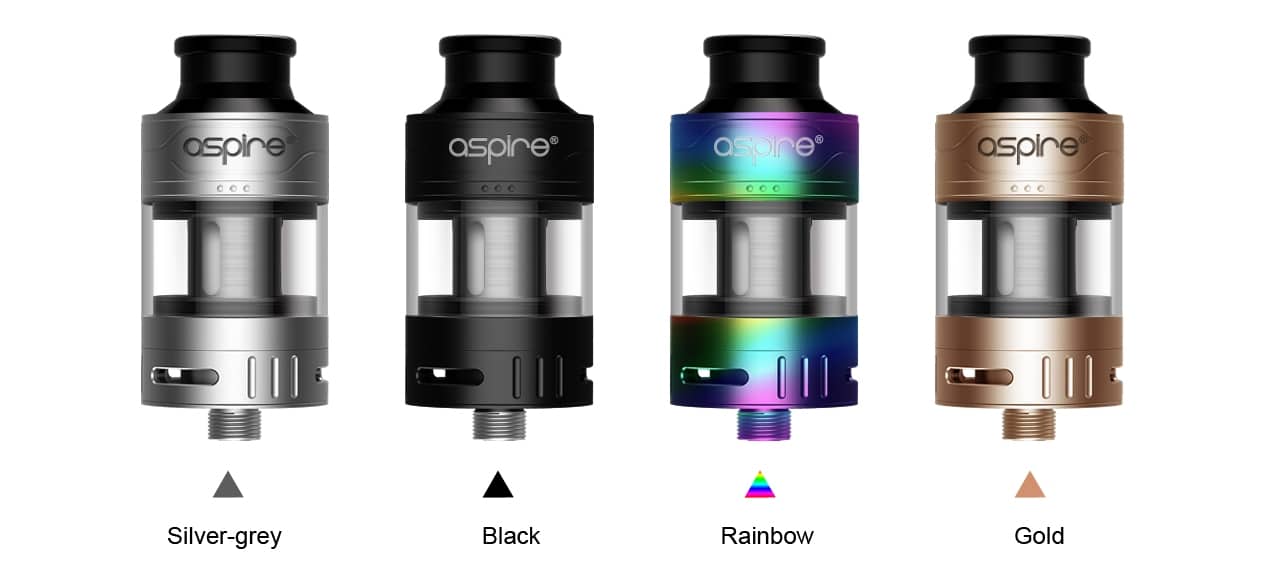 The Cleito Pro has a 2ml liquid capacity which can be extended with a spare 4.2ml Bubble/Fatboy glass sold separately and comes pre-installed with a dedicated 0.15 ohm mesh coil with an extra 0.5 ohm replacement coil.
Aspire Cleito Pro Tank, available in Black, Gold, Rainbow or Silver, consist of 304 Stainless Steel with a toughened Pyrex glass tube. Another key feature of the Cleito Pro is a Delrin drip tip, made of imported food grade Delrin. A standard 510 drip tip is also compatible.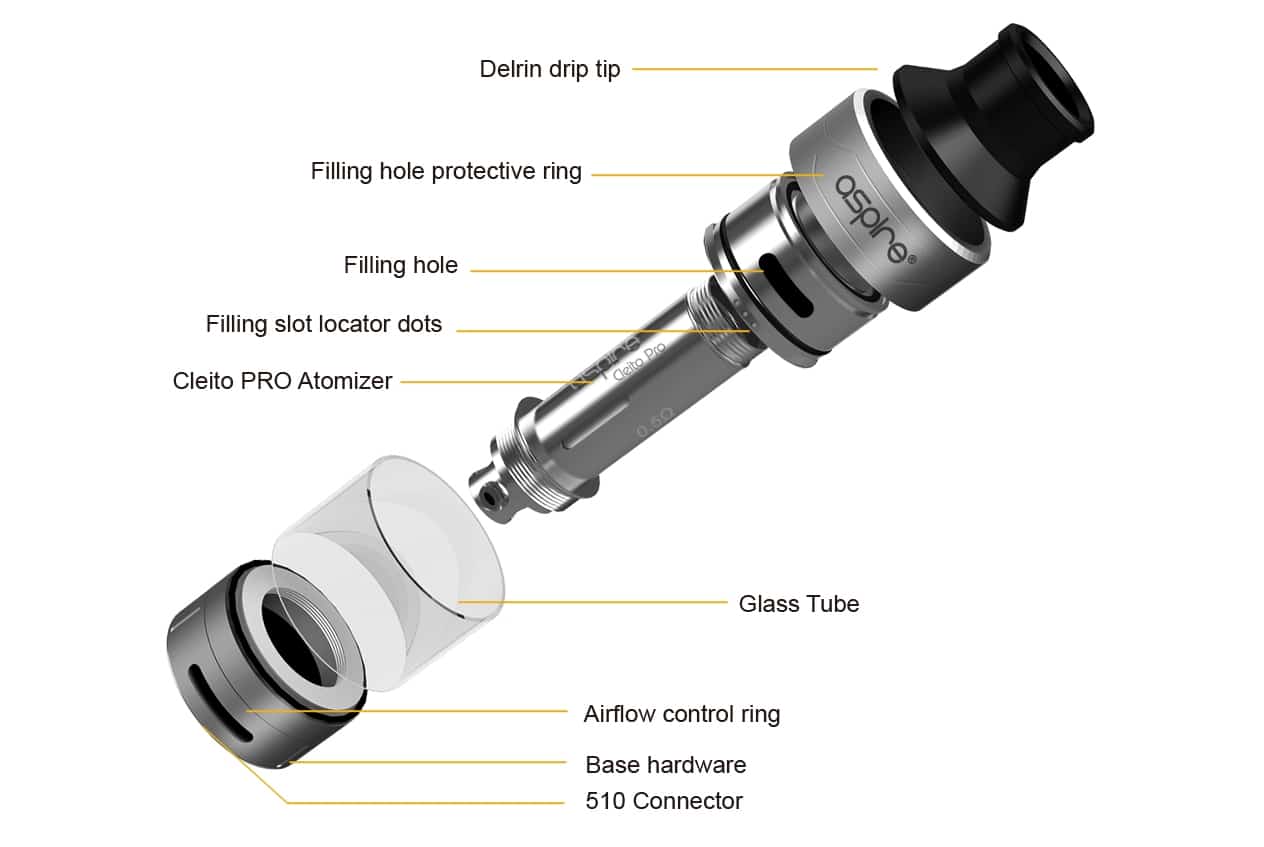 Aspire Cleito PRO Contents:
1 x Cleito Pro Tank
1 x 0.15ohm Cleito Pro Mesh Coil (Pre-Installed)
1 x 0.5ohm Cleito Pro Coil
1 x Vape Band
1 x Spares Bag