Aspire Odan Mini Tank
£27.99
Aspire | Odan Mini | Sub-Ohm
Description

The Aspire Odan Mini Tank is the newest in a long line of excellent sub ohm tanks. Aspire's goal here is performance.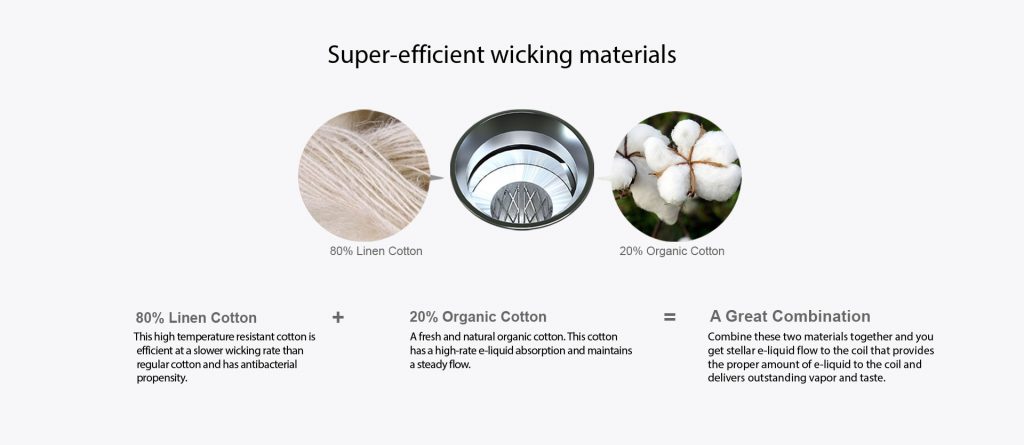 Targeting a smooth vape, incredibly the Odan Mini features new mesh coils with 80% cotton linen material and 20% Japanese organic cotton wick which are designed to keep up with even the most serious vaper. The mesh Odan coils provide a fast ramp-up time and excellent flavour while extending the longevity of the head. The top cap cap features a two-step process to open it, pull up and then slide. This helps to keep the cap in place and avoids any accidental opening in your pocket, whilst being really simple to open to fill.
A smooth inhale with immense flavour, producing huge dense clouds for direct lung vapers and cloud chasers!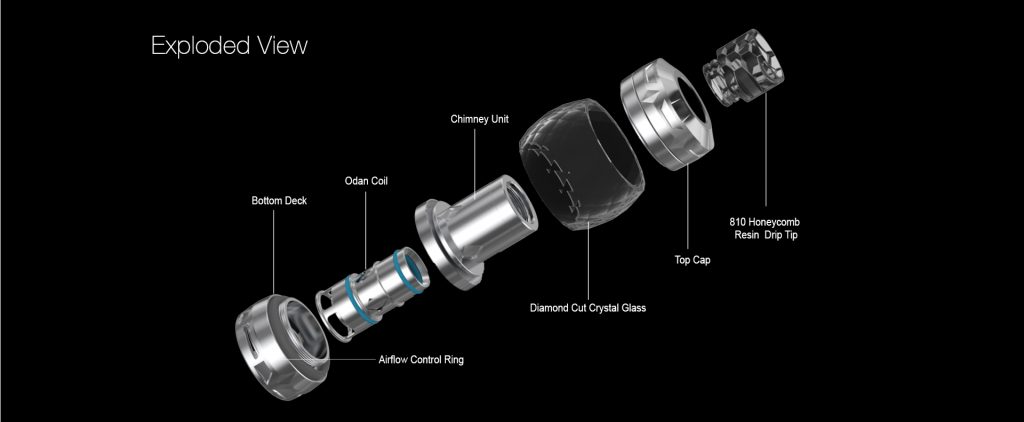 A Stainless Steel construction makes the Odan Mini a hardwearing device whilst an 810 Honeycomb Resin drip tip adds a personalised touch. The refined PVD coating gives the tank delivers a sleek feel whilst the slide open top fill mechanism enables an easy refill which is locked tight to avoid any spillages.
The self-sealing coil housing greatly reduces the chance of spit backs due to e-liquid being contained in the Odan Mini tank without contact from the chimney. Employing 80% linen fibre and 20% organic cotton wick, the Odan Mini has a consistent extraction of flavour. Compatible with two separate coil types: a 0.2 Ohm Odan mesh coil which heats a larger surface area resulting in clear taste and large clouds or a 0.3 Ohm Odan variant, we recommend pairing this tank with high VG e-liquids of 60% and above for best results.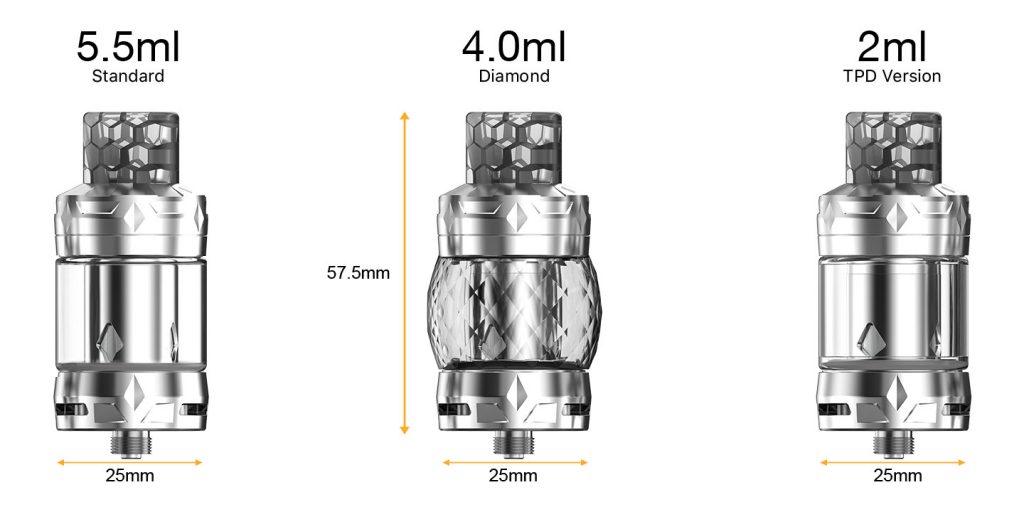 The Aspire Odan Mini also looks incredible with the new crystal cut glass (sold separately here) and honeycomb resin drip tip. The improved capacity 5.5ml glass (sold separately here) is the largest glass for the Odan Mini.

Aspire Odan Mini Features:
25mm Diameter
2ml E-Liquid Capacity
Stainless Steel Construction
Polished PVD Coating
810 Honeycomb Resin Drip Tip
Slide Open Top Fill Mechanism
Triple Adjustable Bottom Airflow
Bottom Vertical Coil Build
0.2 Ohm / 0.3 Ohm Coil
510 Connection Point
Contents:
Aspire Odan Mini 2ml Vape Tank
Aspire Odan 0.2 Ohm Mesh Coil (Pre-Installed)
Aspire Odan 0.3 Ohm Coil
User Manual