Innokin EQs Pod System
£24.99
Innokin | EQs Pod System | 2ml
Description
Innokin is proud to introduce the EQs next generation ultra-compact refillable pod system.
Innokin have incorporated the advanced Plex3D mesh coils with 'micro-grooves', increasing the total coil surface area for more intense flavors. Plex3D coils heat-up and cool-down faster than traditional coils, extending coil life and maximizing vape satisfaction.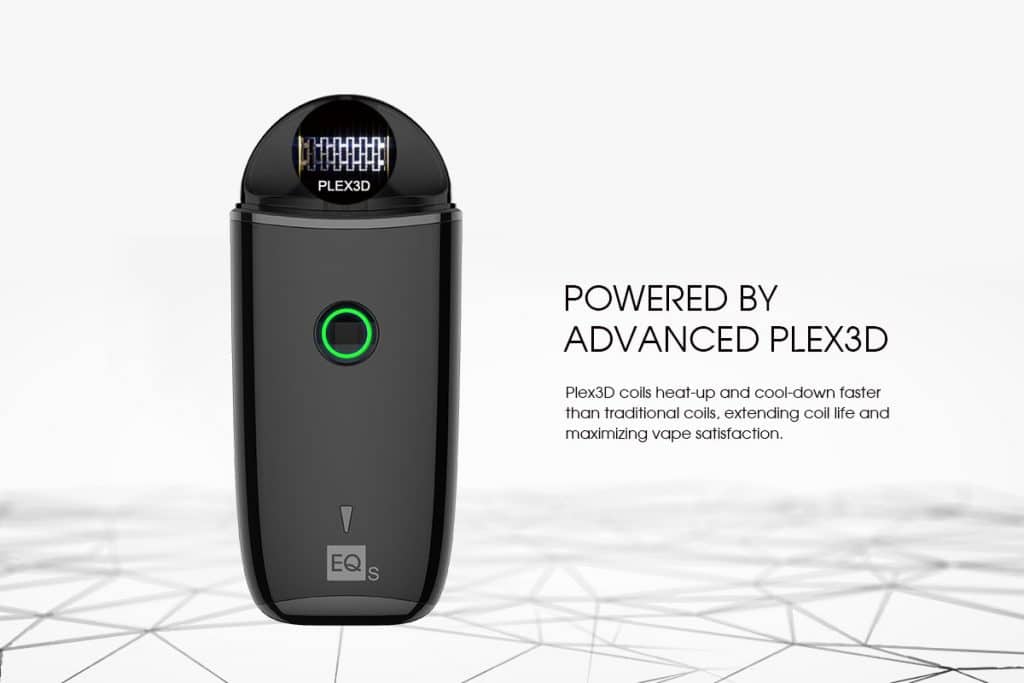 The EQs is also fully compatible with Innokin EQ Plex3D pods; EQ pods are easy to twist to refill and the protective cap keeps the mouthpiece clean and debris-free.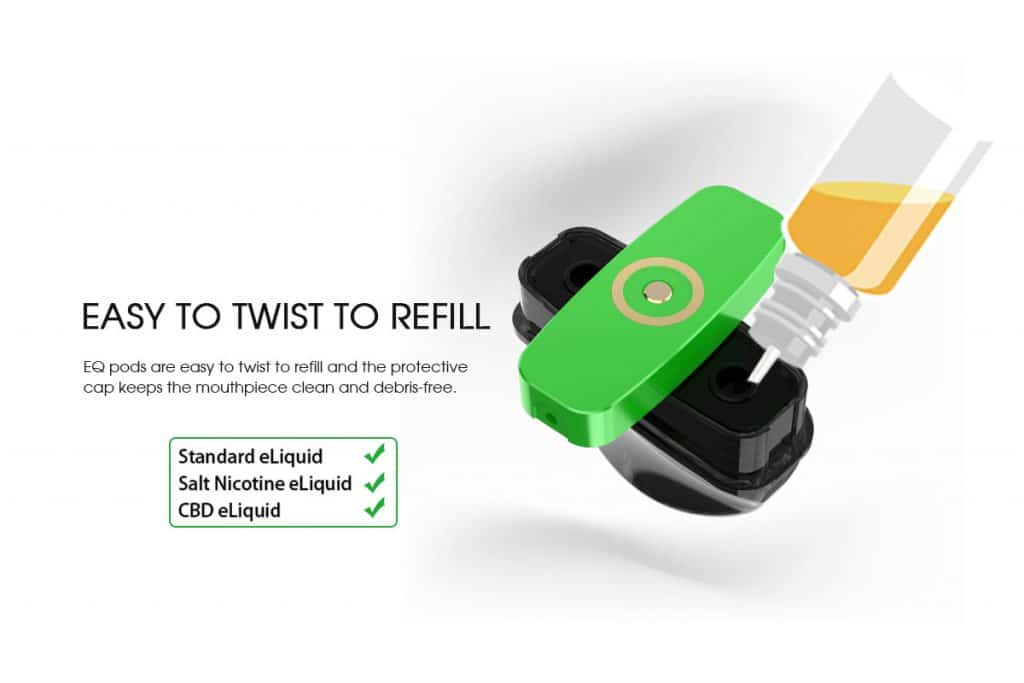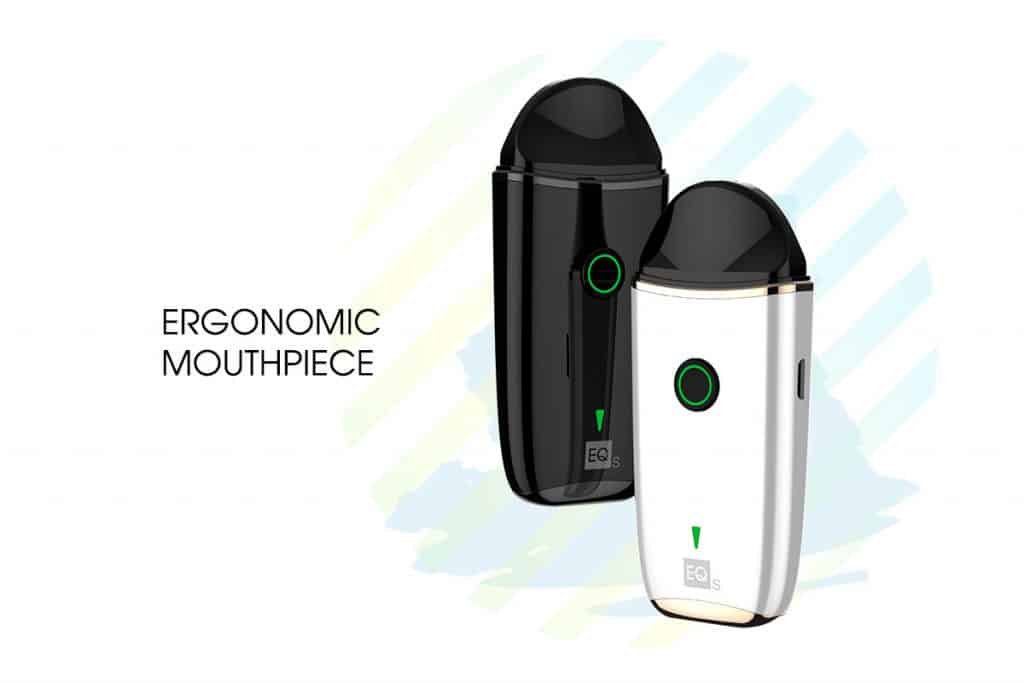 Power up your pod vaping experience and choose the heat you want with 3 Easy to adjust wattage levels. To change the setting, simply power off the device then hold the power button and the LED will cycle through three wattage levels (Green 11.5W, Blue 13.5W, Purple 15.5W). Perfect for vaping nicotine-salts and freebase nicotine.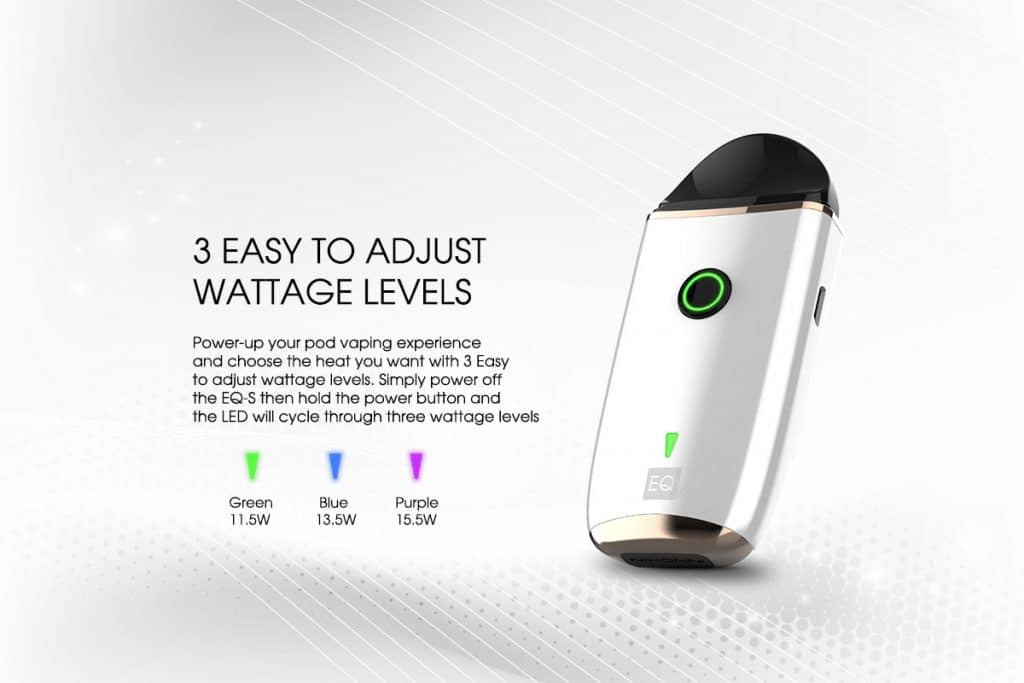 The Tri-color battery capacity indicator clearly displays the remaining battery capacity to show whether the device is ready to vape, however with Innokin's 'pass-through charging' technology you can vape whilst charging.
Charged via micro-USB, the device features integrated safety protections and the large 800mAh capacity battery is designed to last a full day of vaping.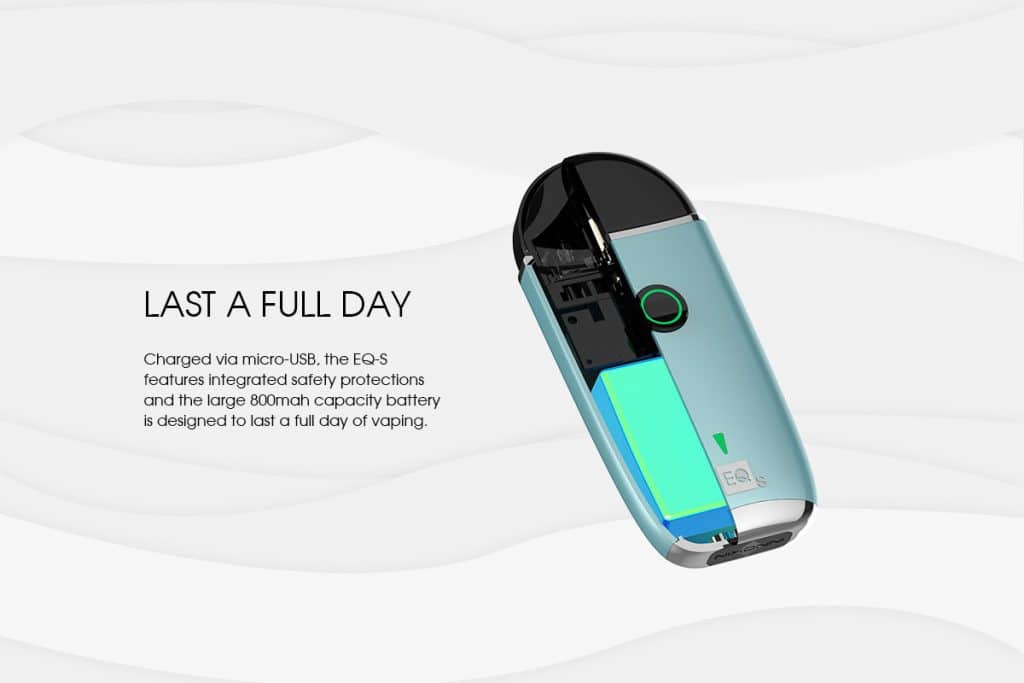 Smaller than the original EQ, the ultra-compact upgrade (is 85mm tall) and fits perfectly in your hand or pocket and is now available in six beautiful and durable finishes! Small size, big flavors !
EQs Features:
Ultra-Compact & Light-weight
2ml Refillable Pods
PLEX3D Next Generation 3D Mesh Coils
Compatible with EQ pod
3 Wattage Levels (Green 11.5W, Blue 13.5W, Purple 15.5W)
800mAh Battery with MicroUSB Charge
Tri-Color Battery Capacity Indicator
Mark your flavors with color sticker
Includes:
1x EQs Rechargeable Battery(800mAh)
1x EQ PLEX3D Pod (0.48Ω/2ml)
1x Micro USB Charging Cable
1x User Manual
1x User Packet (Warranty Card, Warning Booklet, Battery Warning Card)