INNOKIN JEM Pen Kit
£20.00
INNOKIN | JEM Pen Kit | 1000 mAh
Description

The Innokin JEM Pen Kit is a great start up e-cigarette kit making the transition from cigarettes effortless.
The Jem Pen will give the user a perfectly designed, uniform vaping device that is not only ultra-compact and beautifully designed to the highest quality, but also offers a long-lasting battery to see you through a full day of vaping.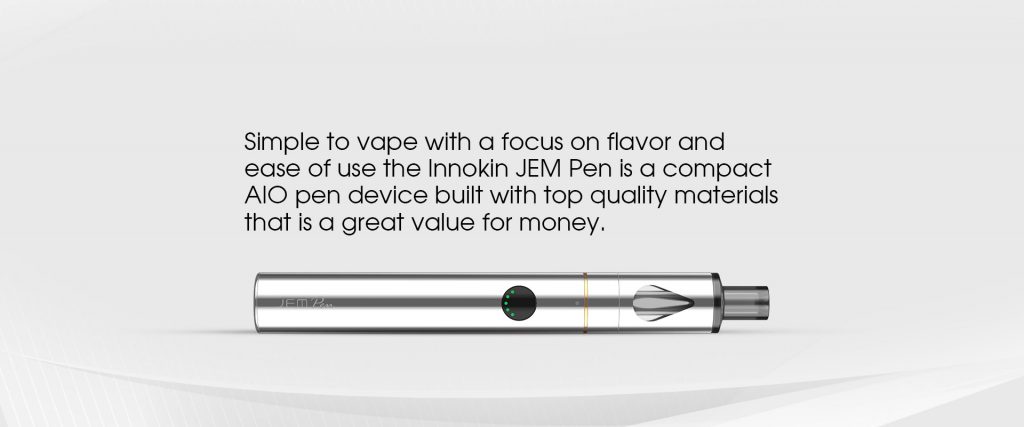 For your peace of mind, safety features on the INNOKIN JEM Pen Kit include cut-off protections in case of over-discharge, overcharge, short circuit and overheating.
Innokin have cleverly integrated a long-lasting 1000 mAh capacity battery into this ultra-slim Jem, giving a constant 13-watt output.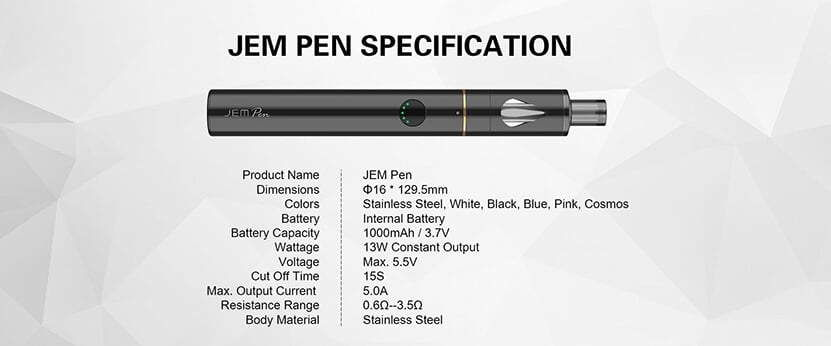 The outer casing of the AIO pen is a high-quality stainless steel that comes in six stunning finishes, Black, Blue, Cosmos, Pink, White and Stainless Steel.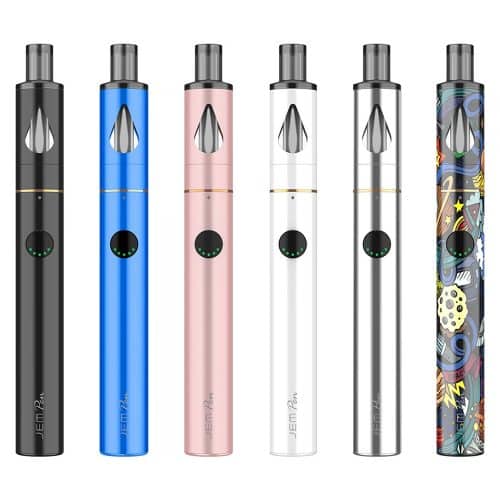 Recommended E-Liquids: For best results use e-liquids with a maximum VG of 60% or lower, and fast acting nic' salts are perfect for this device.
INNOKIN JEM Pen Kit Features:
15-second safety cut off
Single button ON/OFF power function
LED charge indicators
AIO (all-in-one) design
Easy top-fill twist system
Rear USB port
Product Specifications:
16mm diameter – slightly bigger than a writing pen
1000 mAh high capacity built-in rechargeable battery – lasts all day
13W of constant output – delivering full, intense flavours with every puff
2ml tank capacity – see the level through the drop window
Standard 510 threading – handy to know
In The Box:
Jem 1000 mAh rechargeable battery
AIO tank 2ml, UK version
1.6 ohm kanthal coil
Additional 2.0 ohm coil
Delrin drip tip included
Micro USB Charging cable