Innokin Proton/Plex Kit
£69.99 – £70.99
Innokin | Proton/Plex Kit | 235W
Description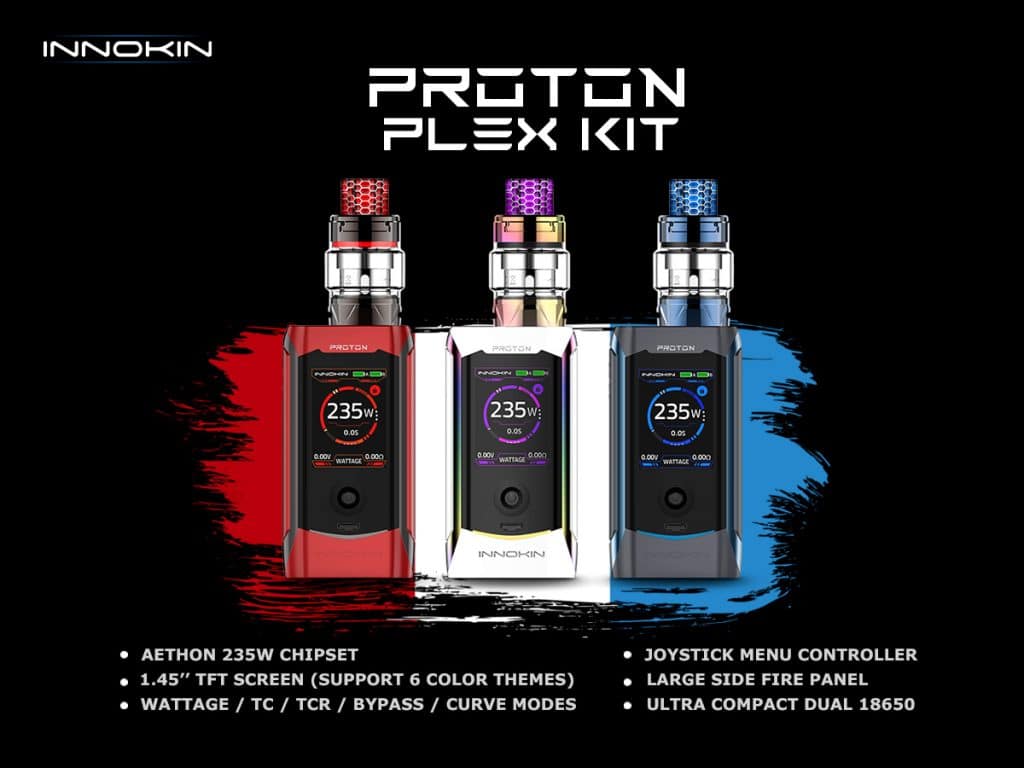 With three new colors and the new Plex tank, this will be a sought-after kit in all of our stores ! Choose from new Red, White, and Blue colors.
The Proton/Plex kit includes the newest coil, the 0.13 ohm Plexus (available here), which also fits the original SCION and the SCION II. The triple-core Plexus has three coils instead of one to give you better flavor, enhanced vapor production, and greater longevity.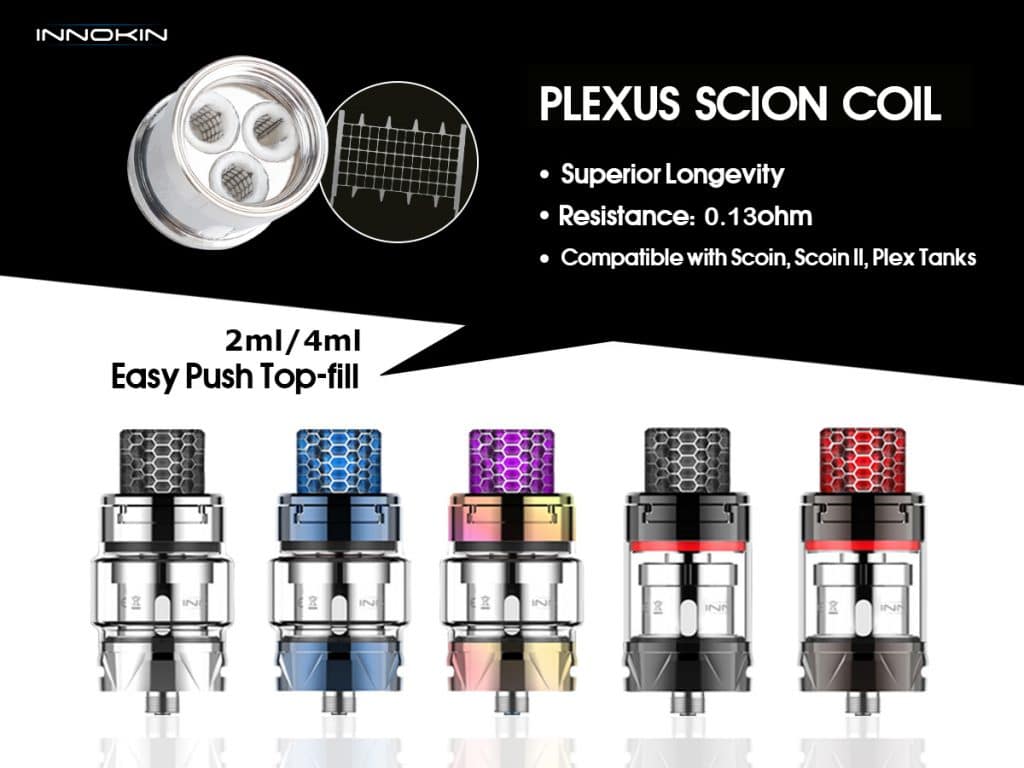 The Plex tank comes equipped with a beautifully color-coordinated resin drip tip and to top it off, literally, the Plex tank also features a refined retractable top cap.
Proton/Plex Kit Features:
Height: 85 mm
Length: 44.6 mm
Width: 29.6 mm
Atomizer Resistance Range: 0.05 ohm – 3.5 ohm
Maximum Charge Current: 2 A
Maximum Output Current: 40 A
Minimum / Maximum Wattage: 6.0 W–235 W
Minimum / Maximum Voltage: 0.0 V–9.0 V
Temperature Control range: 150℃–315℃
Proton/Plex Kit Includes:
1x Proton Mod
1x PLEX Tank (0.13ohm coil)
1x Plexus Scion Coil (0.15ohm)
1x Micro USB Charging Cable1x Spare Glass
1x Spare O-ring Set
1x Vape Band
1x User Packet (Quick Start Guide, QR Card, Warranty Card, Warning Booklet, Battery Warning Card)
1x Spare Glass
1x Spare O-ring Set
1x Vape Band
1x User Packet (Quick Start Guide, QR Card, Warranty Card, Warning Booklet, Battery Warning Card)