Description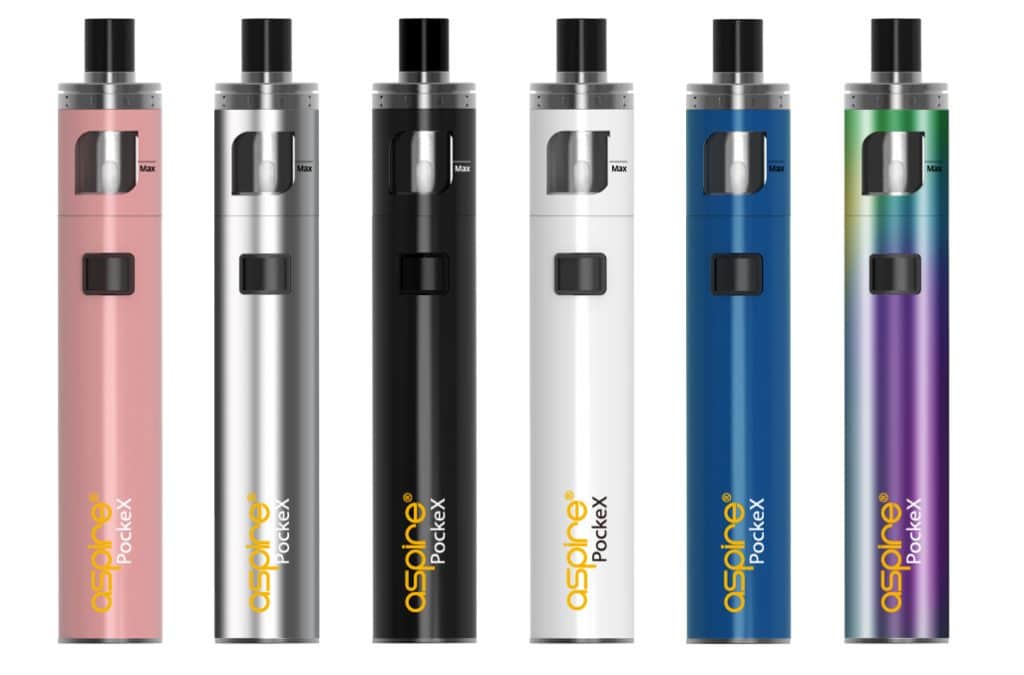 The Aspire PockeX has a discreet size and low profile sub ohm vapour production and features a wider drip tip and larger top airflow allowing for an increase in vapour production.
Aspire PockeX Dimensions:

Battery capacity: 1500mAh / Bypass Output
Compact in size with dimensions of 11.77cm x 1.97cm allow you to easily slide the Pockex into any pocket or bag. The PockeX is one of the shortest tube shaped pocket AIO's offering superb flavour and dense vapour production.
Aspire PockeX Exploded View: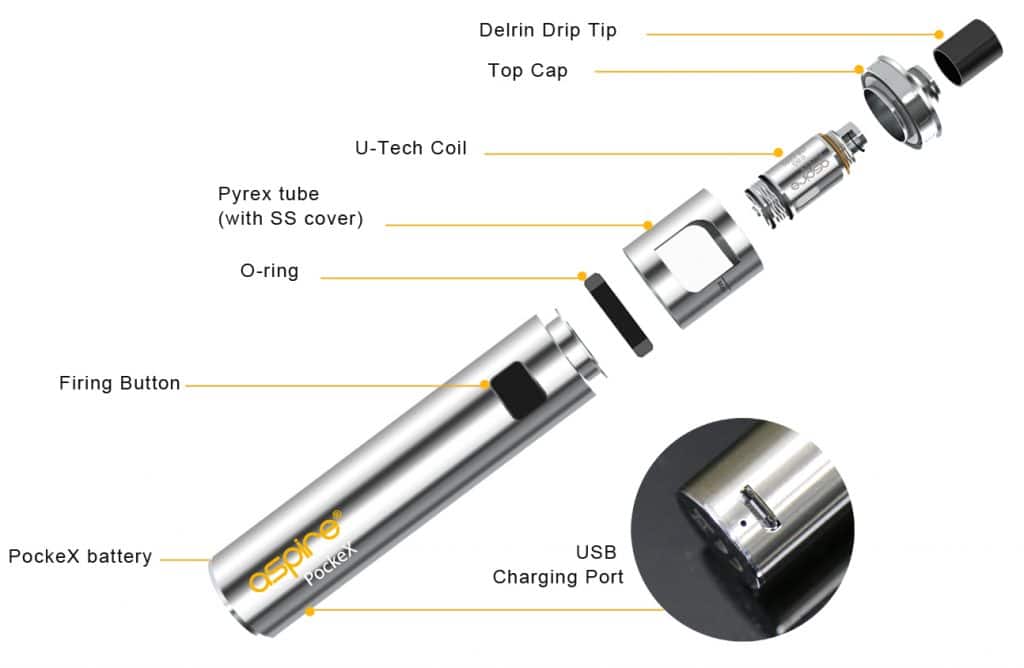 The PockeX comes in 6 colour options which are Matte Black, Rose Gold, Pantone White, Stainless Steel, Blue and Rainbow giving you plenty of choice to pick the right one for you.
The PockeX utilises Aspire's U-Tech coil technology, specially designed to ensure a better vaping experience. There are 2 different resistances that the coils are available in to suit you vaping preference. The 0.6 ohm SS316L (Stainless Steel) coil is good for both vapour and flavour production while the 1.2 ohm coils is an ideal choice if you prefer to use higher nicotine content in your e-liquid. Replacement 'PockeX coils available here'
Aspire PockeX Top-Fill Tank: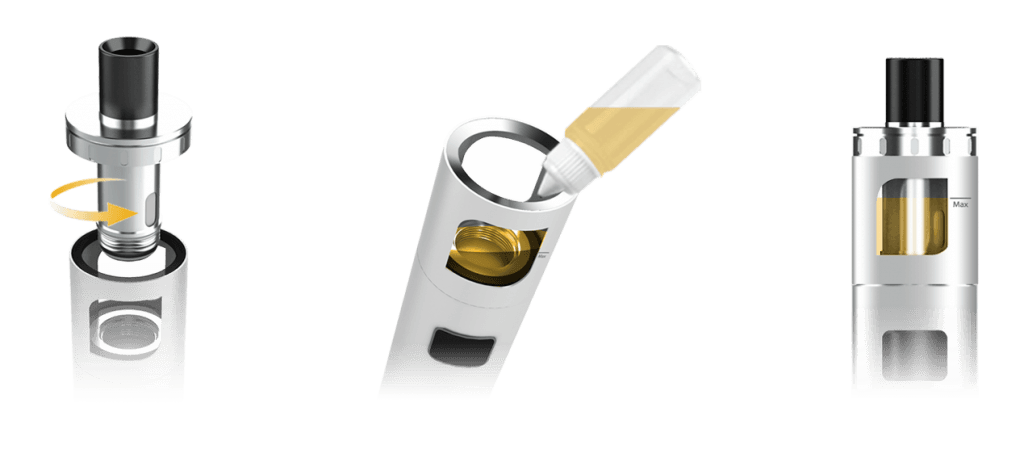 PockeX Kit Features:
2ml Tank Capacity
Top Fill
Leak Proof Design
No Spill Coil Swap System
1500mAh Built-in Battery
Easy to take apart and clean
Compatible with Sub Ohm and Mouth to Lung Coils
Contains:
1 x Aspire PockeX Kit
1 x 0.6 Ohm Coil (preinstalled)
1 x 0.6 Ohm Coil (spare)
1 x Micro USB Cable
1 x User Manual
1 x Warranty Manual